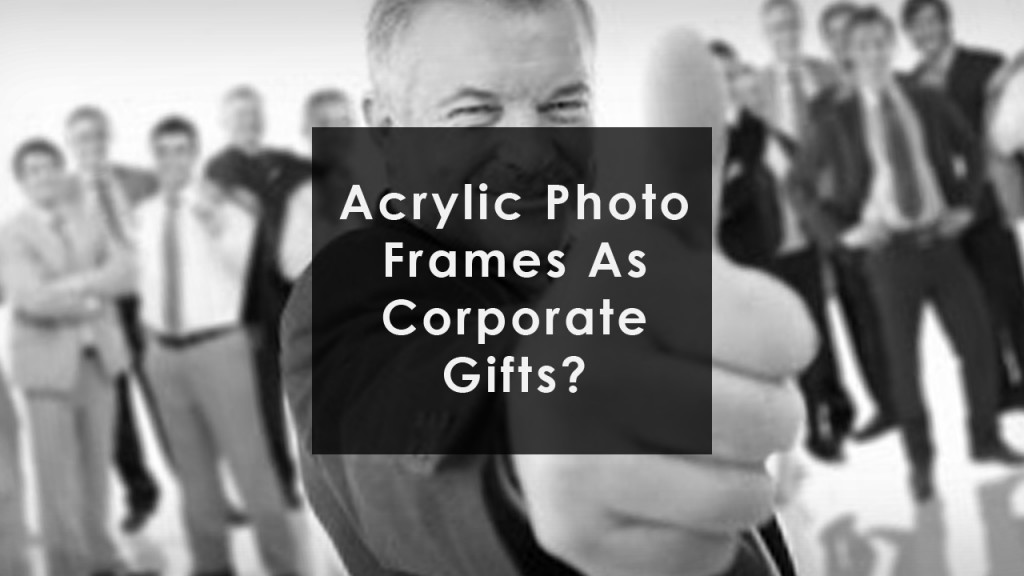 Acrylic Photo Frames equals Unique Corporate Gift!
If you have ever faced the situation of needing a unique, custom gift for a perfect corporate gift and come up with nothing that suits, you know why you need to look into custom acrylic photo frames. These high quality frames can be created for you, to your specific design needs out of any colour or finish that acrylic comes in. It is vital that the gift you provide for business functions speaks out on the quality and style of your company. The impression you make can gain or drive away business, so taking care with the right type of gift is very important. With the knowledge that artwork and memories are valuable, and the fact that modern acrylics are made to help preserve these, it makes great sense to use this material to present gifts that will last a lifetime.
Any Other Options for A Corporate Gift?
Acrylic photo frames are only one option out there, everyone knows about paper weights and clip holders, and other desktop accessories. Many businesses hand out bar accessories or personal items like pens, key rings, or business card holders. Each of these have their place as a corporate gift but none of them can offer the visual impact that a well made and prominently displayed acrylic frame has. This is why these items make such a great corporate gift.
Any Other Options for A Corporate Gift?
The modern acrylic photo frame comes in metallic, neon, pearled, glassy, or matte finishes. You can find them in solid and marbled styles in any colour you can dream up. These quality, classy, stylish frames can be part of creating memories and ties of special events, award ceremonies, celebrations, or product launches as a unique customised corporate gift. When placed on display, you will know that your protected screen printed, vinyl lettered, or engraved logo is being seen in conjunction with a artwork incorporating awards, photo collages, or other event themed items that memorialises the highlights of your business. And you can rest assure that these frames will do it with out over powering the images or memories. This makes them perfect for a corporate gift.
An Easily Personalised Corporate Gift?
Because acrylic photo frames can be made for each unique event you need, you can be assured that your gifts are one of a kind. From small personal mementos and award frames to larger displays that can be showcased, you can be assure that your company logo is being seen and remembered. Unlike traditional frames you can also create 3-d displays and collages that bring the event to life long after it has passed.
As a corporate gift, this is stylish and elegant
The perfect corporate gift must show high standards, value, and be useful. Choosing a well made, stylish, modern Acrylic photo frame will reflect all of those things. You need not worry about conflicting with existing design elements or clashing with colour schemes, because the custom frame can be made to be nearly invisible or to match exactly to where it will be placed. And because you are not limited to engraving you can have your logo displayed in glorious colour. Depending on your company this might prove the very thing that increases your business.
Make a lasting impression with this as a corporate gift
Also, the ability to have a specific size or shape created can help you make a special impression. Imagine what it would be like to have that all important award or product launch memorialised on a frame shaped like the logo. Not something a traditional frame can do. When handed to clients and employees, these corporate gifts will leave a lasting impression that is positive and cement loyalty between the corporation and those who work there.
You can find readily available ideas and great examples for a corporate gift here: Get Acrylic Photo Frames


Author: Steve Hogg
Comments are closed