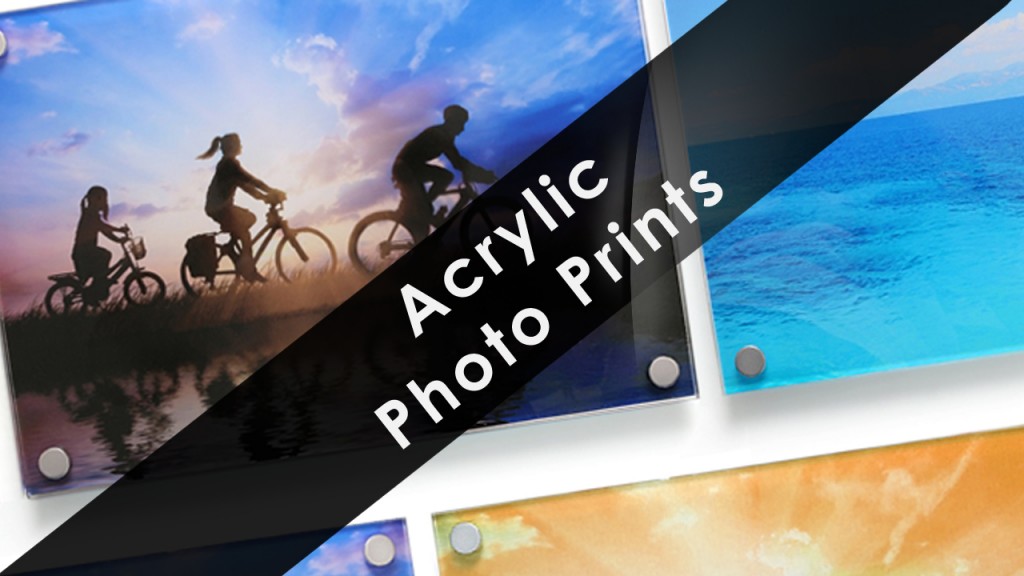 Button
Acrylic Photo Prints
When most people see acrylic photo prints for the first time, they tend to fall in love with their clarity and brightness. Acrylic photos look more multi-dimensional than traditional prints, bringing special moments and scenes back to life in an instant.
Photo acrylic printing is quickly emerging as one of today's most popular methods to display images. Photographs that are printed on a sleek acrylic surface not only look amazing, but they are durable and long-lasting.
Unlike traditional picture frames that hold fragile paper photographs, acrylic prints can look brand new for long periods of time with relatively little maintenance. Their versatility, durability and elegance make acrylic photo prints some of the most desirable accessories in the modern home.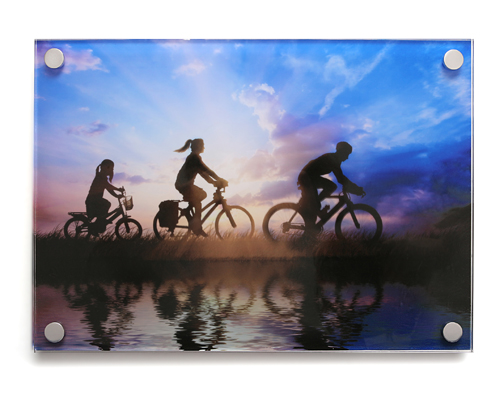 Acrylic Photo Printing Technology
Although acrylic photo printing is a relatively new design concept, it's quickly becoming a favourite with customers who want unique and forward-thinking accessories for their home.
Acrylic prints are made by professionals who are experts at applying ordinary flat images to specially designed acrylic panels. Because of the unique properties of acrylic materials, the results are visually stunning.
Unlike paper photographs, prints look glossy and brilliant as if they were painted on a sleek, polished surface. The effect is so beautiful and vibrant that acrylic simply can't be compared to any other type of photo printing medium.
Looking Multi-Dimensional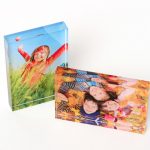 One of the biggest benefits to using acrylic photo printing is making photos realistic and multi-dimensional, which is simply not possible when printing photos on traditional paper.
Photo acrylic blocks & panels are used to make photographs appear almost lifelike. Using blocks for your most treasured photographs is a great way to bring your fondest memories into your living space, where they can be enjoyed on a daily basis. Keep in mind that photo acrylic blocks & panels that appear to be multi-dimensional look best when used for single images.
They are perfect for photographs that you want to display as standalone pieces. Because blocks have depth, they should be used on top of flat surfaces rather than hung up on the wall. They look great when displayed on nightstands and side tables or on desks and office tables.
Acrylic Photo Prints – Tabletop To Wall Displays
Acrylic photo prints that are applied to larger and sometimes thinner panels than the smaller acrylic blocks look better when displayed on a wall as single images or as part of a larger display of photographs.
Because they are very clean-lined and contemporary, big acrylic prints look best alongside modern furniture and accessories. Bright and bold photographs tend to come out the best when printed on acrylic panels, although acrylic can be a great medium for any type of image or artwork.
The key to using the new photo acrylic printing trend successfully in your home is working with a reputable company to produce quality prints that reflect your style and personality.
Author: Steve Hogg
Button
[box type="info"] For more information on Custom Orders & for General Enquiries please call Freephone 0800 612 3544[/box]
[google_authorship_badge]
Comments are closed