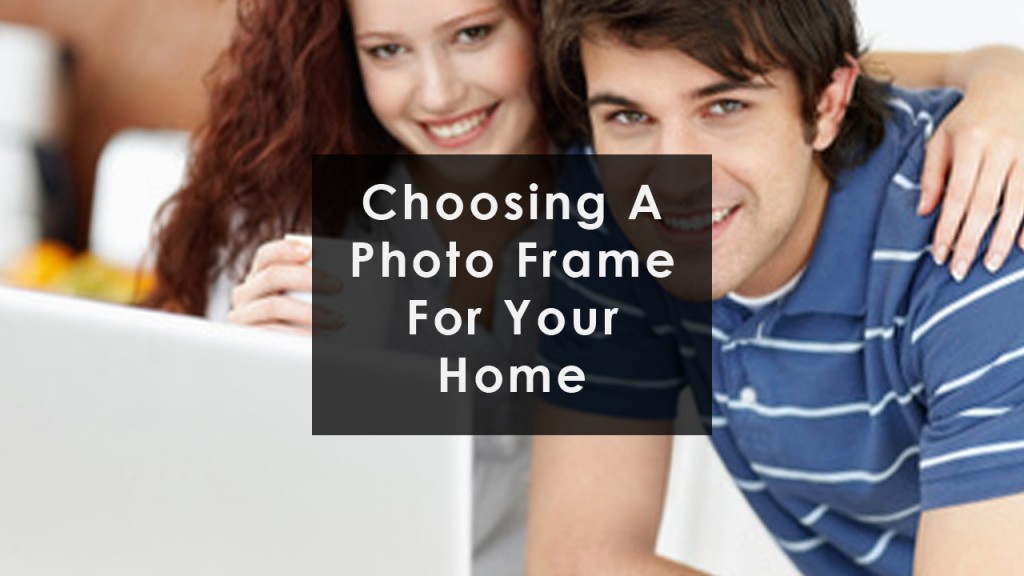 Do you need to frame some pictures for you home?
Are you wondering what type of frames will look good you your house? You might need some advice on whether an Acrylic Photo Frame, metal frame or wood frame would be the best. This article will give you some information on how to choose the best photo frame for your decor.
Is your Decor Modern
If you have modern decor in your house, you need to have frames on your pictures that go with that decor. A photo can be placed in a metal-photo frame or an Acrylic Photo Frame to go with modern furniture and decorations.
Perhaps your interior design is more formal
Now for a formal decor you would use gold and silver ornate frames for your photos. These would make your framed pictures fit into your house without looking out of place. Ornate frames like these usually have either carving in the corners, or a design made from composite material. These frames can make you photos look very elaborate.
What does the Traditional look require?
If your decor is more traditional, this is where a wood frame comes in. This type of photo frame blends beautifully with wood tones that are termed traditional or early American even.
The thing is that you don't want your framed photos looking like they belong in someone else's house. You want them to complement you decor not stick out like a sore thumb.
Perhaps you should consider an Acrylic Photo Frame

So before going to the frame shop or craft store to buy an Acrylic Photo Frame, make sure that it will go best in your house. If you have glass top tables or other modern furniture it is a good chance that this style is just perfect for your house. If you have rich woods in your house, go for a more traditional frame. When your furniture is fancy and ornate, then look for the more elaborate frames for you photos.
Now these are not the only considerations on what frame to put on your photos. Will your photo look good in a photo frame made with wide-molding frame, or does it need the more delicate narrower molding? Do you want a light color or dark color of frame? These are important considerations.
Too wide of molding or too dark of a color can overpower the photo. So frame your picture according to what looks best on it. You want to bring out the best in all your photos not overshadow their content showing off the photo frame.
Colours are vital (or lack of them!)
Also the colour of the frame should go with the colours in the photos you are framing. This is why clear acrylic is often used for pictures today. However, as we stated before frames made from acrylic do usually go more with modern surroundings.
Hopefully, now you know if an Acrylic Photo Frame is right for your house. Just remember to think about the colors in your photo and the style of decor when choosing the right frame for it. You never want to overpower you photos only enhance them with frames.
Author: Steve Hogg