Acrylic Photo Frames – made in the UK
Get Acrylic Photo Frames specialise in bringing you the best in design and functionality, enabling you to display your precious images to best effect, both at home and in the work place. Their design and production units are based in Hampshire, UK.
Through a network of international suppliers they are dedicated to sourcing the highest quality & best value materials from around the world. They then fabricate these incredible materials into the most beautiful & stylish photo frames for display.
All of the acrylic frames and related materials are rigorously tested, ensuring you get the best quality products for your needs. Add to that the consistently low pricing and you are on to a winner!
Using technology for elegant design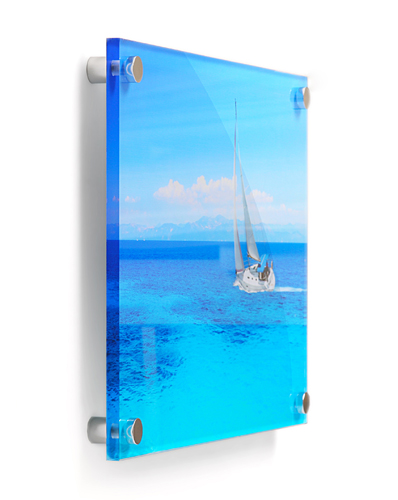 Superb materials such as plastic, Plexi-glass, Perspex and  acrylic are used for products like poster frames and photo frames as well as many other display products; typically the look best when the designs a re elegantly simple with clean, modern lines.
They make frames and displays in whatever size, style and colours that you choose. Their modern factory incorporates the best tools for cutting, forming and polishing these materials into superb products, which are all hand finished.
Get Acrylic Photo Frames give you the options of  using their custom service where they will work out for you exactly how to bring your ideas to life, or you can select from their extensive ready made service.
The custom services will work for you, as it can be scaled to fit your needs, whether they are for one offs or for longer production runs. Whatever your needs, they will give you the  highest level of service – and they have the testimonials to prove it!
As a company, they have been producing quality products for individual consumers as well as businesses for over 20 years and have now grown to be a recognized and worthy leader in the plastics/acrylics market place.
You need a great choice in colours, sizes and materials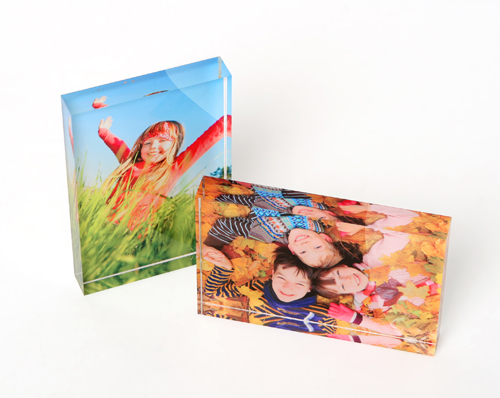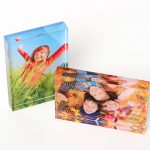 Get Acrylic Photo Frames ensure that you have the best choice of materials and options possible with a sizzling array of material colours and finishes. Colours start with Matt Black and run through to Glossy White with every colour imaginable inbetween. Material finishes  include High Gloss, Matt and Pearlescent. Materials also range from having 0% opacity right through to 100% transparency.
To meet customer needs, they produce custom orders on a daily basis as well as supply people from a huge range of stock items. Whether it is for products like custom printed acrylic panels for wall displays, photo blocks, staff photo boards, gift sized frames – they can meet your needs.
An extensive array of Acrylic Photo Frames.
As a producer of Acrylic Frames, they constantly source new designs and styles to keep their ranges current and up to date. keeping them in stock for super fast deliver is also another area that they concentrate on.
As a consequence you can always be assured of a wide range of styles, sizes and colours available with all the ranges of frames for fast delivery. These high stock levels are maintained particularly in the Photo and 'A' size ranges and in the black, white and transparent colours from desktop through to large wall sizes.
Next day delivery on Acrylic Photo Frames as standard
Continuing their policy of offering the very best in customer service, a standard part of the service is to ensure fast delivery, with the 'next day' service as standard.
If you have any queries or concerns over this or any other questions about the our products or service, please call us on freephone 0800 612 3544 or contact us using our form: Contact Us Form
Acrylic Photo Frames for all purposes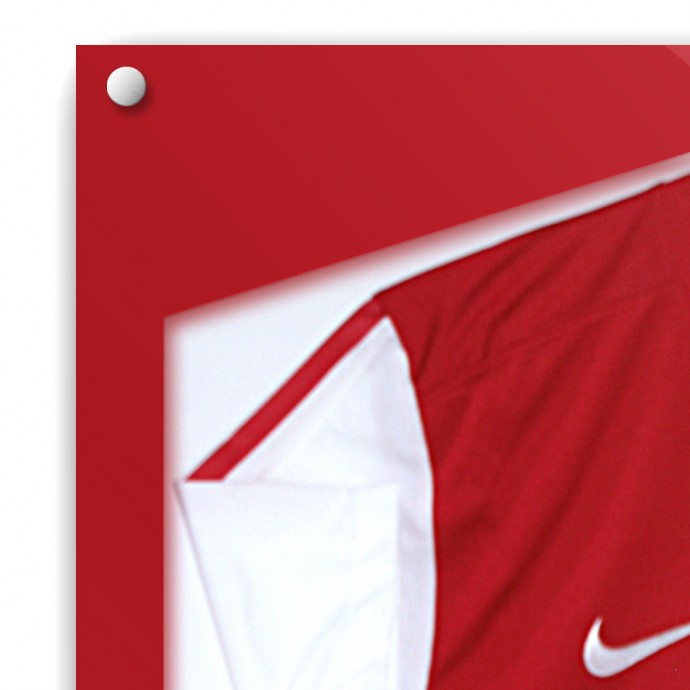 Imagine a service where whatever your framing needs are, they have it! This is the case with Get Acrylic Photo Frames. No matter what you wish to put on display, they have exceptional quality & contemporary acrylic frames fit for the purpose!
Happily display your photos, posters, artwork and promotional in the regular frames.
You also can choose to use 'Box' frames for the display of items that have depth to them, such as clothing, textiles, sporting items as well as many other things.
Staff Photo Boards are the perfect solution for bringing a contemporary solution to this problem as well as a sharp looking & effective point of reference to company and organisation visitors.
Have your images, logos and photos printed on a range of acrylic panels and blocks for stunning desktop and wall displays – this is perhaps the most stunning option of all for image displays of any kind.
As a conclusion, to make acrylic your first choice enables you to achieve quality styling, superior levels of protection for your artwork and images plus superb value. Using Get Acrylic Photo Frames themselves to look after you gives you the best choices as well, so go to our products pages straight away see the exciting ranges availble: Photo Frames & More